Obi-Wan Finale - The Loop
Play Sound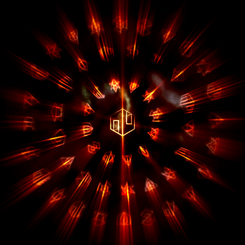 Across the games, there are a number of glyphs/symbols used in association with the Null. The exact symbology seems to vary from game-to-game, but there are a few which are reoccurring and can be said to have meanings. Each game seems to introduce at least one new symbol to the series, many of which are variations on known geometric patterns, such as Metatron's Cube.
Different symbols would appear to have different properties, though the nuances of the differences between them are still unknown.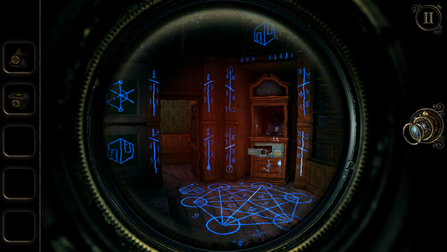 Major Symbols
[
]
Symbol
Seen in
Notes

TR



TR

This is implied to be derivative of constellations, or else certain constellations are seen to be derived from this symbol.
The symbol is another variation of Metatron's Cube.
The protagonist of the trilogy associates this symbol with the doorways, suggesting it may be related to interdimensional travel.




TR

One of the constellation set.
Not used as frequently as the other two hexagonal patterns, but is also a variation on the same root pattern. Used often in conjunction with the other two.

Metatron's Cube


TR2

Many symbols in the series are derivatives of this pattern in some way.
Symbol Sets
[
]
Set
Appears in
Notes
Blue Symbols

TR

Found around the safe in AS's Manor.
Same symbols are found in the binding circles surrounding Maggy's tarot machine and are gradually added as she resists The Craftsman's attempts to contain her.

Combination Symbols
TR

Frequently used in combination codes.

Constellation Symbols

TR
Crypt Symbols

TR2

Symbols seen in The Crypt.

Montfaucon's Symbols




TR2
Null Planet Symbols

TR3

Symbols found along the walls of the temple maze in The Observatory. Originated on Mars.
Some of these symbols are used to unlock puzzles within the model Greyhenge section of the Lighthouse level.

Waldegrave Manor Symbols




TROS

Symbols representing each room in Waldegrave Manor. Each symbol appears on its room's respective seal.
The Attic symbol is one of the recurring major hexagonal glyphs.